Tuesday, April 5th, 2011 at 8:31 am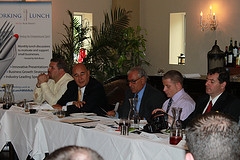 To have an established marketing business online, your target market or niche market is very important. The traffic that they are going to make and support to buy your products and services are essential to stand out in your niche and all your competitors. To achieve this, you have to make yourself visible in the world of online marketing and supply them information about your products and services. This would mean that you have to entice them aside from the visibility that you have to work out. Thus, let me help you to do this through the basic internet marketing strategies.
Search Engine Optimization is a strategy to widen your visibility on the web. Think of the important keywords of your niche. Analyze them properly so that when your target market or niche market searches your niche on the search engines, your website will be the first to appear. In this way, your potential clients can easily find you and drive traffic to your site. With the traffic that you can generate through SEO, you will have great chances of earning a huge sale.