Saturday, February 5th, 2011 at 1:00 am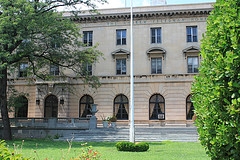 How to earn some extra income with ebay?

So I used to sell cellphones on ebay and made some money, but then the market for the phone I was selling died. I want to find a niche I have some good capital to start off with. But where should I be focused on buying my products? online, locally, or what? I'm really for selling anything as long as it brings me profit. So if you can point me in the right direction for finding good profitable products, I'd appreciate it!